Details
Micro Cut Security
An ultra-secure Micro Cut level of protection means this shredder cuts one piece of A4 paper into 2000 pieces. This higher level of security is suitable for secure legal or financial information.
Mercury Jam-Free Technology
This shredder features Mercury Jam-Free technology, allowing customers to shred with confidence.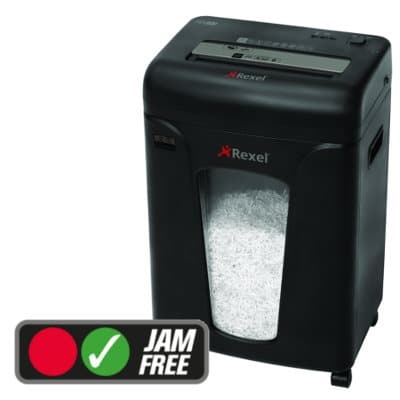 8-Sheet Capacity
Shredding up to 8 sheets (70gsm) or 7 sheets (80 gsm) in one pass, the Rexel REM820 is perfect for the shredding needs of any office users with a requirement for high security. The REM820 will quickly shred every A4 sheet of paper into 2000 micro-cut pieces to ensure that your physical confidential information is totally secure.
Large Front Opening 21L Pullout Bin
This shredder features a convenient liftoff bin with a large capacity of 21L - enough to hold 250 sheets of shredded paper.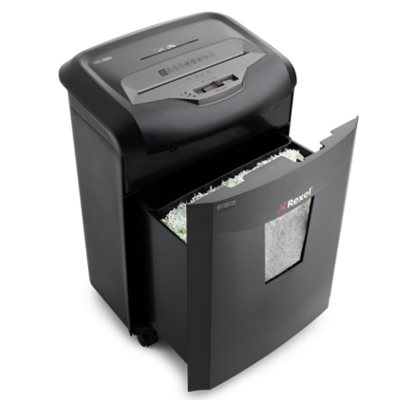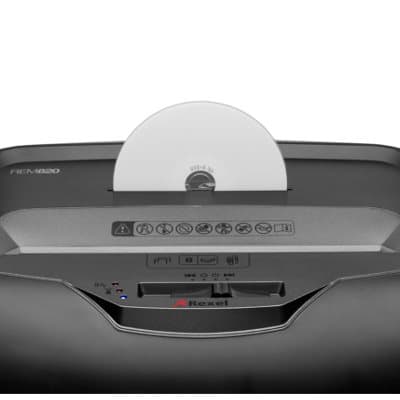 Handles CDs, Credit Cards, Staples and Paperclips
With the ability to securely shred CDs and credit cards, the Rexel REM820 can handle all aspects of your data security. The shredder is also able to take paperclips and staples in its stride, meaning that customers needn't lose any time in destroying their confidential information