Details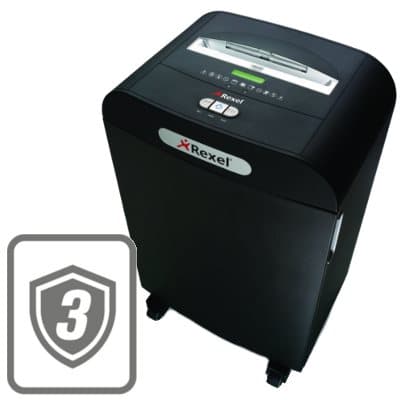 The Rexel RSX1850 provides cross (confetti) cut security for a good security levels. Each sheet is cut into 200 pieces, meaning customers can protect their sensitive information easily and without jams.
Mercury Jam-Free Technology
This shredder features Mercury Jam-Free technology, allowing customers to shred with confidence.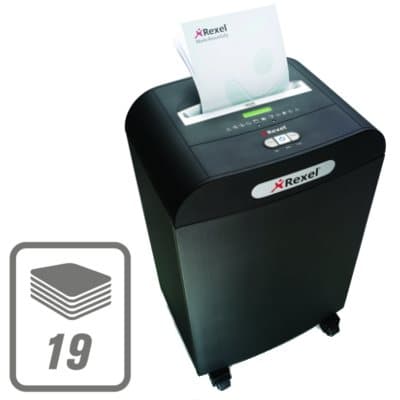 19-Sheet Capacity
Shredding up to 19 sheets (70gsm) or 18 sheets (80 gsm) in one pass, the Rexel RDX1850 is perfect for the shredding needs of any office users with a requirement for robust security. The RDX1850 will quickly shred every A4 sheet of paper into 200 cross-cut pieces to ensure that your physical confidential information is totally secure.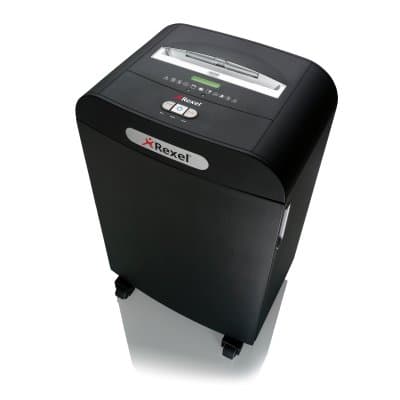 Large Bin Frame Holds 50L Bags
A large 50L bin holds up to 450 sheets of micro cut paper, ensuring that worrying about empying the shredder will be a thing of the past.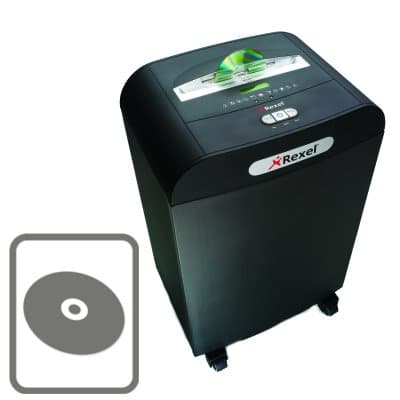 Handles CDs, Credit Cards, Staples and Paperclips
With the ability to securely shred CDs and credit cards, the Rexel RDX1850 can handle all aspects of your data security. The shredder is also able to take paperclips and staples in its stride, meaning that customers needn't lose any time in destroying their confidential information.