Details

Features:
Award-Winning Technology
Auto Feed - Stack, shut, done - auto feed means no more standing at the shredder. Shredding up to 100 sheets every time at the touch of a button save up to 65 percent against shredding services, and over 3 minutes versus traditional shredding.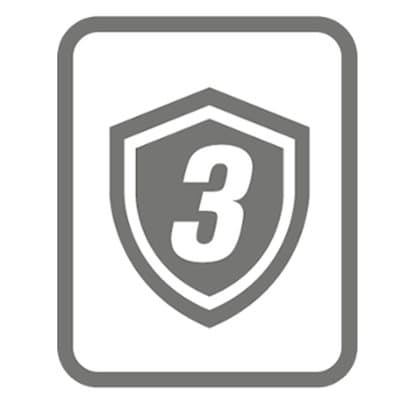 High Security
This shredder reduces documents to 4x50mm cross cut particles - every 100x is designed with a cross-cut security level of P-3 for added peace of mind.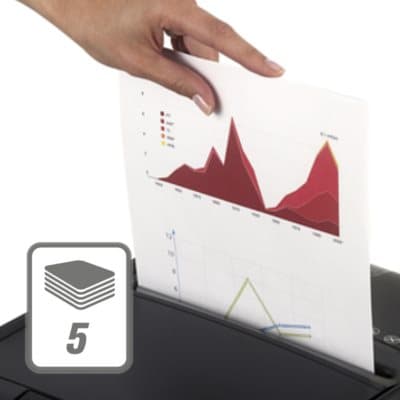 Optional Manual Slot
Shred up to 5 sheets through a manual slot for versatility in shredding. The built-in manual slot makes it ideal for quick jobs that don't require the Auto Feed feature.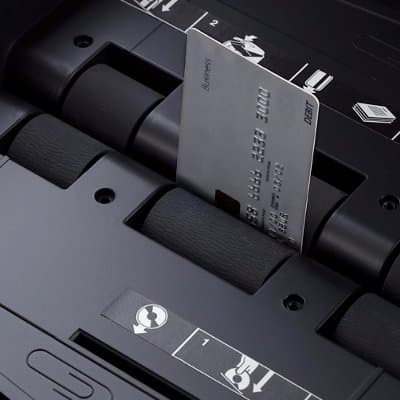 Securely Destroys Credit Cards
Protect all aspects of sensitive material with the additional capability of credit card disposal. Swift destruction for increased security with Europe's best selling shredder.

Handles Staples and Paper Clips
An intelligent mechanism makes light work of fiddly paperclips and staples for increased productivity. Every 100X shreds staples and paperclips to save up to €300 per employee per year when compared with traditional shredders.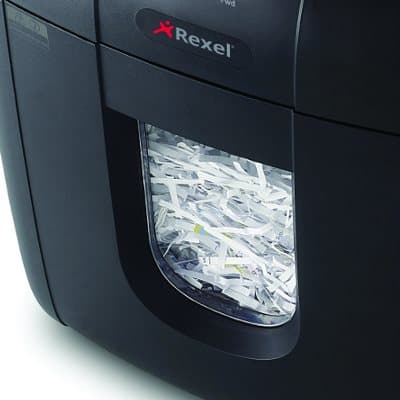 Easy-Empty Bin
Easy to empty 26 litre pull-out bin (holding up to 250 sheets) makes emptying simple. Combine handy viewing window with high capacity bin to plan accordingly.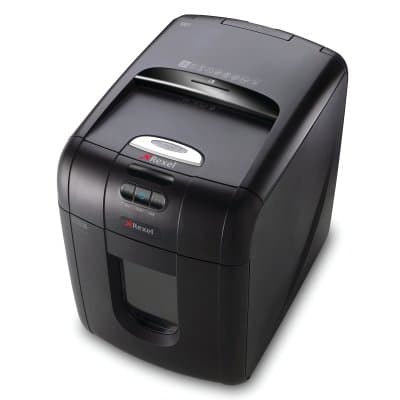 Prevents Jams
Paper jams are reduced with an ingenious manual reverse feature. Swiftly fix paper potential paper jams in seconds, eliminating office hold ups and putting an end to the no. 1 shredding frustration.