Details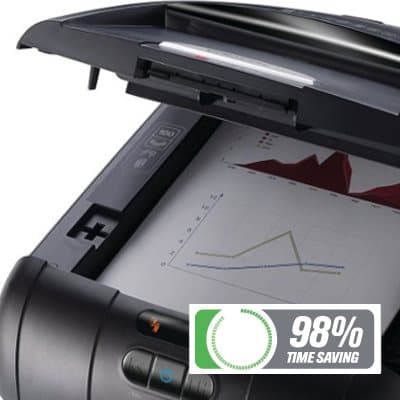 Award-Winning Technology
Thanks to Rexel's new Auto Feed range it enables you to spend 98% less time shredding therefore saving you both time and money.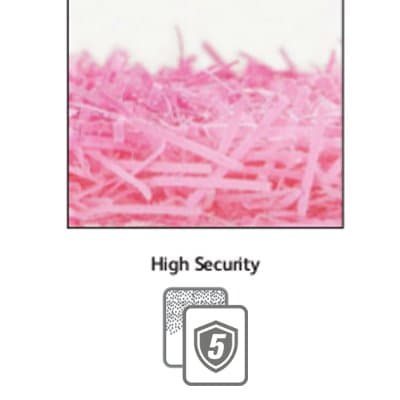 Ultra Secure
A high P-5 security level reduces documents to 2x15mm micro cut pieces. High performance document destruction to protect against fraud and identity theft.
Easy-Empty Bin
The easy to empty 26 litre bin is capable of holding up to 300 sheets. This means that you have to empty it less often and can concentrate on your shredding duties.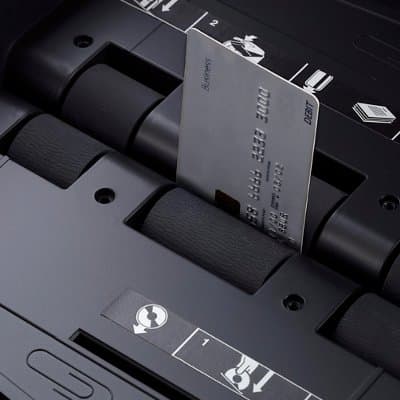 Securely Destroys Credit Cards and CDs
The ability to shred credit cards can prove to be vital considering the amount of sensitive information stored on them. This maximises protection and confidentiality.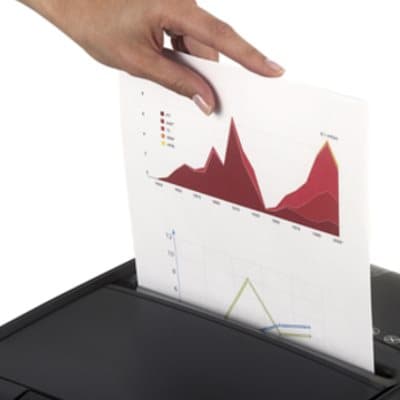 Optional Manual Feed Slot
The Auto+ 100M features a manual feed slot that allows for quick and efficient shredding when you are pressured for time. It can shred 6 (80gsm) sheets in one go.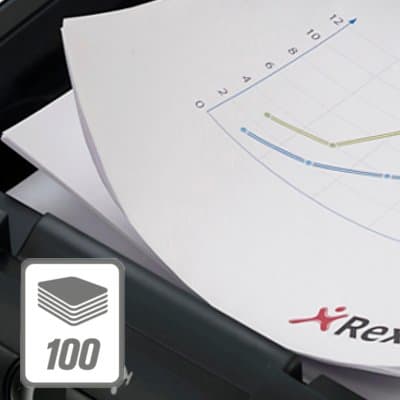 100 Sheets at a Time
It is capable of shredding up to 100 (80gsm) sheets in one go automatically for maximum performance and results.
Quiet Operation
Quiet operation at < 60 DbA means less disturbance in the workplace versus traditional shredders. Expect nothing less from Rexel, the world leaders in Auto Feed shredding.