Details
Ideally partnered with a widescreen notebook, HD sources or a mobile device, the W304M delivers bright vivid presentations and videos in the office or on the road.

Weighting only 1.4kg this travel-friendly projector incorporates a staggering 3100 ANSI Lumens allowing you to project bright, crystal clear presentations during the day, leaving your audience speechless every time the projector is turned on.

Being small doesn't mean that you miss out on specification though, the W304M incorporates a built in speaker, HDMI connectivity, Full 3D technology and optional wireless capabilities allowing you to project wirelessly from a laptop or mobile device. It also comes with a convenient carry bag for easy transportation.

Projecting with laptops, Macs or even tablets has never been so easy.
Ultra Portable
At only 1.4kg, the W304M is ultra light and ultra portable, coupled with the included carry case make it ideal for presentations on the go.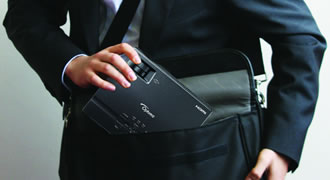 Brightness Where It Matters
Room lighting can be unpredictable for the business traveller; you never know what to expect. The W304M has a powerful lamp producing 3100 ANSI Lumens, so you can be sure your presentation will be bright and clear.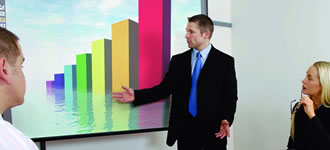 Rapid Shut Down
Pack up your projector and go after 10 seconds from pressing the power button with rapid shutdown, saving you both time and money.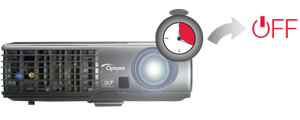 True WXGA Resolution
The W304M is the perfect companion for widescreen laptops. Your presentations will appear as sharp and detailed as they do on your widescreen laptop in WXGA (1280 x 800) resolution. WXGA resolution gives 30% more pixels than XGA.

Amazing Colours
The W304M incorporates BrilliantColor™ technology to produce stunningly bright images with perfectly balanced life-like colours.
Present from a mobile device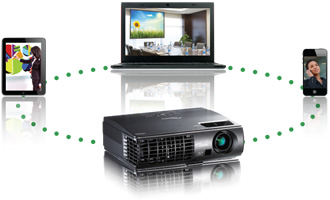 USB Remote Mouse and Laser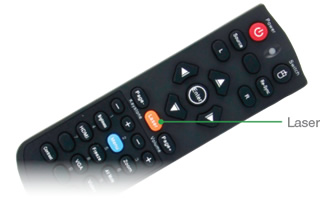 Control your presentation with dedicated left and right click mouse buttons on the included remote control. You can also point to things on the screen without having to stand in front of the projected image with the built in laser pointer (USB cable required).
Clear, Focused Images
Be sure to have your audience's attention during a presentation with a stunning 10,000:1 contrast ratio for pin sharp graphics and crystal clear text. Crisper whites and ultra-rich blacks makes images come alive and text easier to read - ideal for business and education presentations and the occasional movie.
| | |
| --- | --- |
| Without | With |
| 1000:1 contrast ratio | 10,000:1 contrast ratio |

Simulated image
Full 3D Ready
Using the inherent speed of DLP technology, The Optoma W304M. Full 3D projector can display true 3D content form any 3D display device, such as 3D Blu-ray, PS3, Xbox and Sky3D.
Colour Guarantee
We are so confident that the W304M image colour quality will remain as good as the day you bought it that Optoma will guarantee it for five years.

Environmentally Friendly
The W304M incorporates energy saving features to conserve power and extend the lamp life up to 5000 hours. This includes Eco mode, for reduced power consumption during operation, a sleep timer which when activated will automatically switch off the projector if it is accidentally left on when no longer required and a <0.5W standby mode which will ensure the minimum energy consumption when the projector is not being used
Wireless Presenting (Optional Extra)
Making presentations couldn't be easier using the optional wireless features of the W304M. Using the Wireless Adapter you can connect and display presentational material wirelessly from a laptop, PC or mobile device.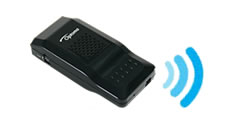 Easily connect to a smart phone, table PC, laptop or even a PC via HDMI for a hassle-free single cable presentation solution.