Details
Super-sized home cinema

Created for movie-lovers, the HD91 brings digital cinema quality images into the comfort of your home. Packed with features, you can experience your favourite films, TV shows and sporting events in vivid clarity with pure, deep colours and high contrast thanks to deeper blacks and crisp whites.

Using advanced processing, the HD91 eliminates motion blurring or image judder, even in high-speed action packed movies and sport.
Vertical Lens shift
Simplify installation with vertical lens shift, which provides a wider range of projector placement possibilities. This makes it easier to position the projector in your room and enables a wider range of screen size options.
PureMotion
Using sophisticated frame-interpolation technology, advanced motion control processing eliminates motion blurring or image judder, even in high-speed action sequences.

UltraDetail
This technology ensures all the information contained in an image is faithfully reproduced on the screen giving a stunning crystal clear, pin-sharp picture.

PureColour
This mode makes it possible for the projector to reproduce more detailed shades of colour; to provide vivid, balanced colour for vibrant, natural looking images.

Colour Management System (CMS)
Display accurate life-like colours to best match your viewing environment. This unique feature provides you with the flexibility to fine-tune the colour settings to the Rec. 709 standard for optimal precision.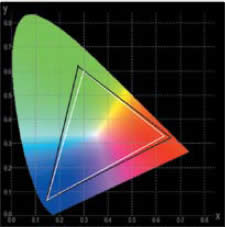 2D-3D Conversion
See more in 3D with the built in 2D to 3D converter. This means live sport, TV and movies can be enjoyed in stunning 3D making you feel part of the action.

Long Lamp Life
The expected lifetime of a typical Optoma projector lamp is an impressive 7000 hours; so if you watch a two hour movie every day, the lamp should last for almost 9.5 years.
Dynamic Black
This feature gives more depth to your image by smoothly adjusting the lamp output, based on the brightness information of each frame; to create a stunning high contrast ratio. Bright scenes appear crisp and clear, while dark scenes remain detailed with deep blacks and exceptional light and shade detail.

Color Guarantee
Enjoy dazzling colours for years to come; guaranteed by Optoma for five years' consistent performance.