Details
Ultra Bright 3D Projector
Fantastic Full 3D 1080p image quality
Crystal clarity - 20,000:1 contrast
Bright vivid Colors - 3500 ANSI lumens
16W Stereo audio with SRS WOW HD audio processing
Enjoy your favorite TV shows, sports and action-packed games any time of day with a bright 3500 Lumen projector. Experience thumping surround sound with the built in 16W stereo audio with SRS WOW HD audio processing. The HD25-LV lets you conveniently listen to your movies without the hassle of connecting external speakers. You can even project up to a 300" image to create an extra-large screen for the true cinema experience, right in your own home for the ultimate home entertainment experience.

Utilizing the latest DLP® technology, the HD25-LV delivers exceptional Full HD quality and immersive 3D visuals. Producing a stunningly bright image with perfectly balanced vivid color, crystal clarity and the exceptional light and shade detail only possible with a high contrast projector.

Lights on Entertainment
The HD25-LV produces fantastic images even when the lights are on. Designed to be used in the same way as your conventional TV, the high brightness HD25-LV can be used for watching TV shows and movies or playing the latest motion-controlled games without even dimming the lights.
Full HD 1080p
Sharper more detailed projection with 1920 x 1080p pixels, perfect for watching Blu-ray movies without downscaling or compression.

Dynamic Black
Dynamic black smoothly adjusts the lamp output automatically, based on the brightness information of each frame; to create a stunning 20,000:1 contrast ratio. Bright scenes are crisp and clear, while dark scenes remain detailed with deep blacks which gives exceptional light and shade detail.

24p
Most movies are shot at 24 frames per second. To preserve the purity of the original image the HD25-LV can accept High Definition sources at 24 frames per second to display movies exactly as the director intended.
Long Lamp Life
The new lamp technology incorporated into the HD25-LV extends lamp life up to an incredible 6000 hours. If you watch a two hour movie every day then typically the lamp will last for over 8 years.
The only thing left is the glasses...
For that seamless 3D experience, use our second generation wireless 3D glasses.
Developed in parallel with our "Full 3D" projectors, the ZF2100 system and glasses are optimized to provide you with higher contrast and brighter images than ever before, while eliminating tedious issues with emitter placement, limited range and potential interference commonly experienced when using Infra-red.
Fully rechargeable, our ZF2100 glasses give you the peace of mind that comes with knowing both installing and using them will be hassle free.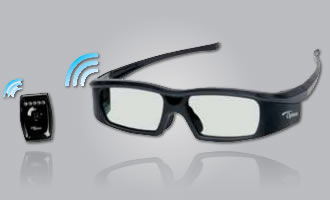 Create the most vivid and compelling 3D experience available anywhere. Unlike competing technologies, DLP from Texas instruments uses millions of tiny mirrors to maximize the available light output and high contrast while the inherit speed completely eliminates crosstalk.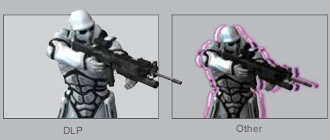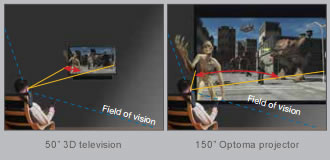 3D Movies:
Now that all the latest 3D movies have arrived on Blu-ray 3D™ you can enjoy the same jaw-dropping 3D theater experience at home, now in fantastic 1080p Full High definition.
3D Sports:
Couldn't get tickets for the big game? - The HD25-LV brings the big picture home like never before. With more games broadcast in 3D every season, you'll never miss the great moments in sporting history and you can re-live them time after time as though you were actually there.
3D Gaming:
Set your sights on the HD25-LV for the greatest 3D gaming experience. With an impeccable response time you can line-up the perfect shot while sniper-rounds whizz past you; watch burning ships zoom off into the distance; dodge axe-wielding zombies lurching out of the screen – the possibilities are endless. Combine this with active-motion gaming for the closest thing to your very own virtual reality suite.